Kwaebibirem Rural Bank grants financial support to parents with back-to-school loan
News & Reports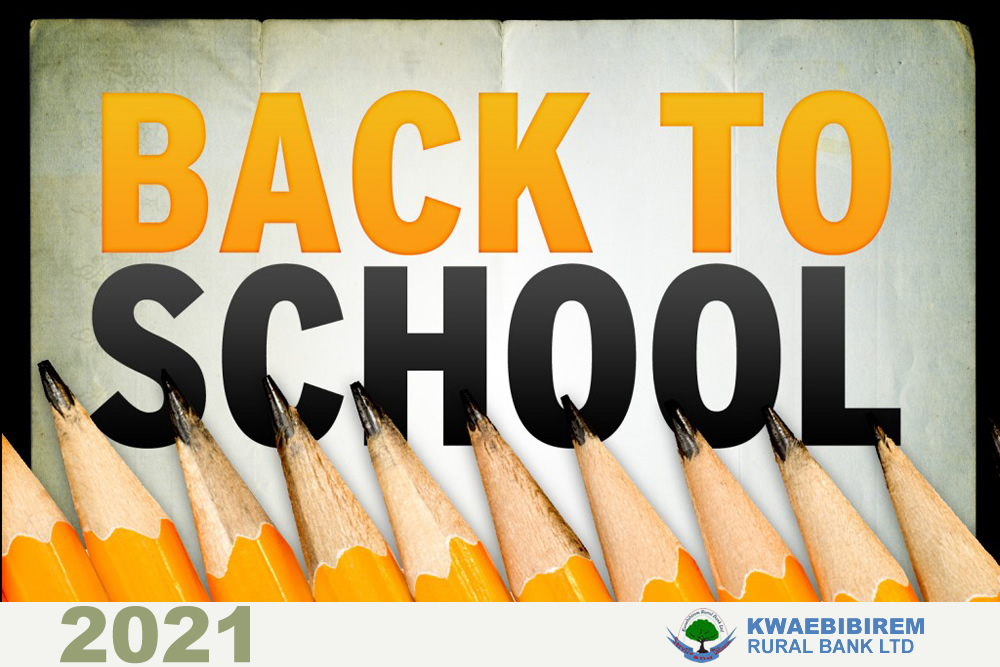 Kwaebibirem Rural Bank has launched a Back-to-School Loan promotion for its customers in its catchment areas of all its agencies in the Kwaebibirem, Denkyembour and Birim Central municipalities.
Kwaebibirem Rural Bank, with its head office in Asuom, has seven agencies in Kade-Kwaebibirem Municipality, Boadua-Denkyembour District, Oda-Birim Central, Asamankese-West Akyem, Kwae-Kwaebibirem and Pramkese, also in the Kwaebibirem Municipality.

The Back-to-School Loan, according to the General Manager of the Bank, Michael Agyeibi Agyekum, is intended to support the government Free SHS programme by giving soft loans to cover other expenses borne by parents in getting their wards to school.

"We are aware of other expenses borne by parents, especially, the new entrance, as school reopens. We have also noted that COVID-19 pandemic brought a lot of hardship to a lot of parents. It is for these reasons and more that Kwaebibirem Rural Bank took this decision to launch this Back-to-School Loan, a soft loan with minimal interest rate for its customers throughout our seven agencies", Mr. Agyekum added.

Giving details and threshold of the Back-to-School Loan promo, the General Manager said "SHS new entrance students are entitled to GH₵1,500 whilst continuous students are entitled to GH₵500.

For College of Education students, a new entrance can apply for a loan of GH₵3,000, while continuous students' threshold is GH₵1,500.

For Universities students, both new entrance and continuous students can apply for GH₵5,000, whilst College of Health students can apply for GH₵4,000.

The duration of the repayment of the soft loan with minimal interest rate, is six months. Any customer who benefits from the loan gets free quantities of branded exercise books for their wards.

Kwaebibirem Rural Bank in 2018 built and handed over a 2-classroom block for Asuom Presby KG School to replace the old classroom which was pulled down as a result of torrential rain in 2018.

The Bank was adjudged the Emerging Rural & Community Bank (RCB) of the year 2018.

In 2017, the Bank piloted Motor bikes and Tricycles loans to salaried workers and farmers. The Aboboyaa Tricycles contributed immensely to farmers in conveying their farm produce, especially palm fruits.

Due to the success of the piloted program, the Bank has distributed more motor bikes and Aboboyaa to its customers to help them in their farming activities.

The Susu money box, which the bank of Ghana granted approval to Kwaebibirem Rural bank to mobilize micro savings, is also yielding positive results for the bank and improving the savings habits of the people in the bank's catchment area.